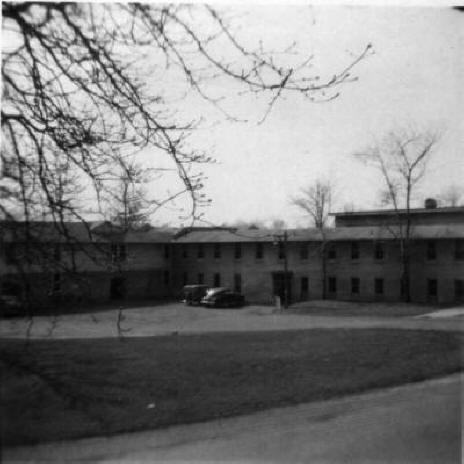 St. Albans Naval Hospital, now St. Albans Extended Care Facility (Veterans Administration)
St. Albans was the East Coast referral center for respiratory disorders in the U.S. Navy. The U.S. Naval Hospital at St. Albans was established in the early 1940s on a former golf course in the Borough of Queens to serve the U.S. military and expand services that were previously centered at the U.S. Naval Hospital in the Brooklyn Navy Yard.
Margaret Chase Smith, United States Senator
From 1948 to 1973, Margaret Chase Smith served in the Senate. Among her many positive works, she made it possible for members of the military who had contracted tuberculosis as a result of their service to receive disability benefits, even if their illness was not diagnosed while on active duty.
Tuberculosis Ward
For two years, beginning in 1947, Gene Jenkins was a patient at St. Albans for tuberculosis. He acquired the disease while serving on a ship in the Mediterranean Ocean during World War II. During his time on the ward, he and his fellow patients became close friends, participating in shows they put on themselves as well as enjoying shows put on by professional performers such as Jack Benny.
Streptomycin Trials
St. Albans was the site of some of the first clinical trials of Streptomycin as a treatment for tuberculosis. At first, the dosages were too high, causing deafness in some of the patients.

Except where otherwise noted, all content copyright 2005 Leanne J. Jenkins